Daily maintenance and cleaning of bearings
Time:2020.02.14 Source:Roller Bearings Suppliers
·Deep groove ball bearing
1. The most representative rolling bearing with a wide range of uses;
2. Can bear radial load and two-way axial load;
3. Suitable for high-speed rotation and occasions requiring low noise and vibration;
4. The sealed bearing with steel plate dust cover or rubber sealing ring is pre-filled with a proper amount of grease;
5. The bearing with stop ring or flange in the outer ring is easy for axial positioning and easy for installation in the shell;
·Angular contact ball bearing
1. There is a contact angle between the ring and the ball, and the standard contact Angle is 15°, 30°, and 40°;
2. The larger the contact Angle, the larger the axial load capacity;
3. The smaller the contact Angle, the more conducive to high-speed rotation;
4. A single-row bearing can bear radial load and unidirectional axial load;
5. DB combination, DF combination and double-row bearing can carry radial load and two-way axial load;
6. DT combination is suitable for occasions where the unidirectional axial load is large, and the rated capacity of a single bearing is insufficient;
7. High-speed ACH bearing ball diameter is small, ball number, mostly used for machine tool spindle;
8. Angular contact ball bearings are suitable for high-speed and high-precision rotation;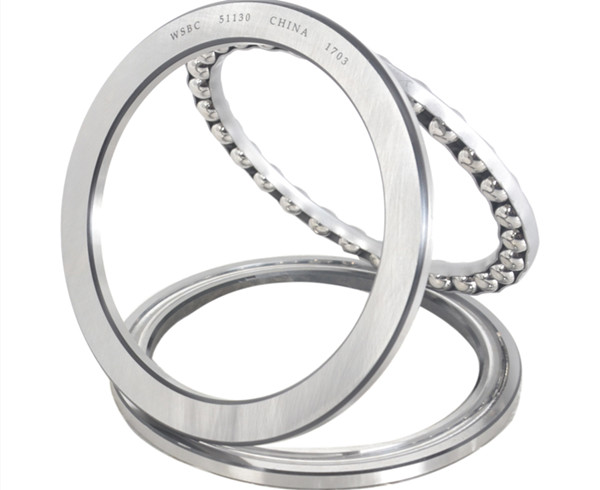 ·How to clean the bearing correctly?
The following to introduce to everyone how to clean the bearing correctly to ensure that the bearing maintenance is proper.
First, pay attention to cleaning the bearing, because it is a precise machine, so must be particularly careful. It is best not to rotate before cleaning to a certain degree to prevent impurities from entering.
Usually used cleaning agents according to the need sometimes also use warm lye, or neutral does not contain water or kerosene cleaning agent. And no matter what kind of cleaning agent is used, often keep clean is a daily matter.
To observe whether the bearing has scratches, rust, stains, etc., if there is, can be rubbed off with abrasive powder. It is important to note that the rubbing should be done from multiple directions to avoid scratches.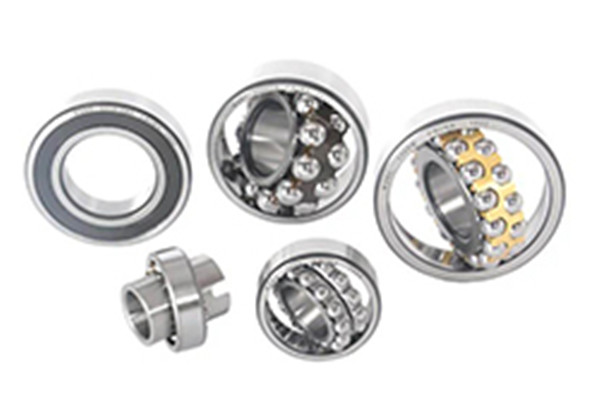 For small workpiece, adhesion oil scale is dangerous, should first dip or spray wash. In order to improve the quality of cleaning, shorten the cleaning time, often use several different cleaning fluids, tank successively, the role of each tank cleaning oil is emphasized. For the large workpiece, the small-batch can use a rotary or stationary cleaning room, from different directions, to choose different angles to handle the cleaning nozzle to spray cleaning fluid. During the cleaning process, the workpiece can be flipped as required. When the imported bearing is removed for inspection, the appearance record shall be made by means of photography. Then, before cleaning the bearing, confirm the amount of remaining lubricant, and sample the oil. Generally, the cleaning of bearings can be divided into rough and fine washing and can be used in the bottom of the container put on the metal mesh frame. When excellent washing can first slowly turn the bearing in the oil, it must be careful. And in rough washing, such as brush in oil to remove grease or adhesive. Note that if the bearing is turned in oil, foreign matter may damage the rolling surface.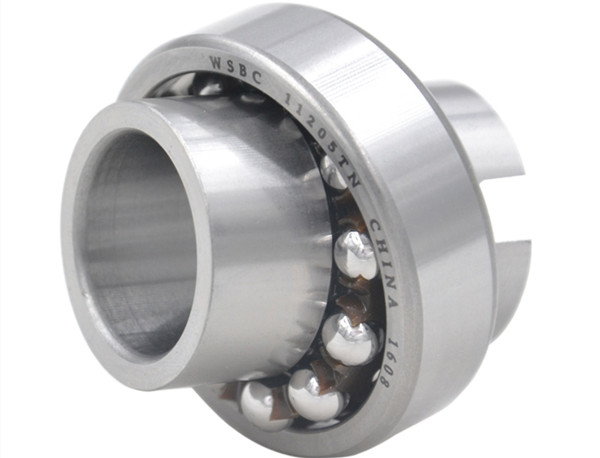 For the workpiece with large size and weight of WSBC bearing, it is mostly for local cleaning. The workpiece is partially immersed in the ultrasonic cleaning groove for cleaning. Also can according to the shape of the large workpiece or local cleaning parts of the requirements, unique structure design to achieve domestic cleaning. When the workpiece is too complicated in shape or has holes and grooves of different sizes, ultrasonic cleaning with varying frequencies of vibration can be used.
After cleaning, the imported bearing shall be immediately coated with anti-rust oil or anti-rust grease. If not immediately assembled, bearings should be oiled and packed after cleaning.
Precautions: the cleaning operation should be carried out in strict accordance with the technical procedures to keep the environment clean to ensure and realize safe production.