The Feature And Application of Deep Groove Ball Bearings
Time:2019.12.25 Source:Roller Bearings Suppliers
Deep groove ball bearings, originally named radial ball bearings, are one of the most widely used rolling bearings. It is characterized by low friction resistance and high speed. It can be used on machines that can bear radial loads or combined loads acting simultaneously with radial and axial directions. This bearing can also be used on machines which bear axial loads, such as low-power motors, Automotive and tractor gearboxes, machine tool gearboxes, general machines, tools, etc.
The Features of Deep Groove Ball Bearings:
Deep groove ball bearing is the most common type of roller bearing.
The basic deep groove ball bearings consist of an outer ring, an inner ring, a set of steel balls, a set of cages. There are two different types of deep groove ball bearings: single-row and double-row. The deep groove ball structure also divides into two types: sealed and open, and the open type refers to the bearing without a sealed structure.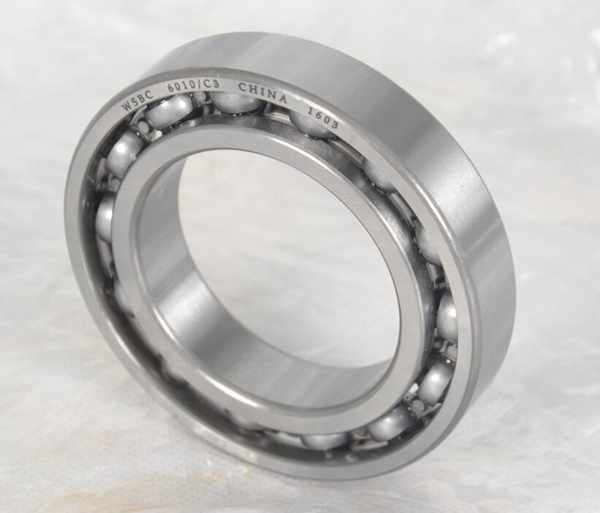 The dust seal cover material is made from a steel plate, which simply prevents dust from entering the bearing raceway. The oil-proof type is a contact oil seal, which can effectively prevent the grease in the bearing from overflowing.
Deep groove ball bearing is generally used roller bearings, the structure is simple and easy to use. It is mainly used to bear radial loads, but when the bearing radial clearance is increased, it has a certain angular contact ball bearing performance. It can bear combined radial and axial loads. This bearing can also be used to bear the pure axial load while the speed is very high, and the thrust ball bearing is not suitable.
Compared with other types of bearings that with the same specifications as deep groove ball bearings, this deep groove ball bearing has a small friction coefficient and a high limit speed, but it is not resistant to impact and it is not suitable for heavy loads.
After the deep groove ball bearing is installed on the shaft, the axial displacement of the shaft or the housing can be limited in the axial clearance of the bearing so that it can be axially positioned in both directions. Besides, this type of bearing also has a particular self-aligning ability. When it is inclined 2 ′ to 10 ′ relative to the housing hole, it can still work normally, but it has a positive impact on the bearing life.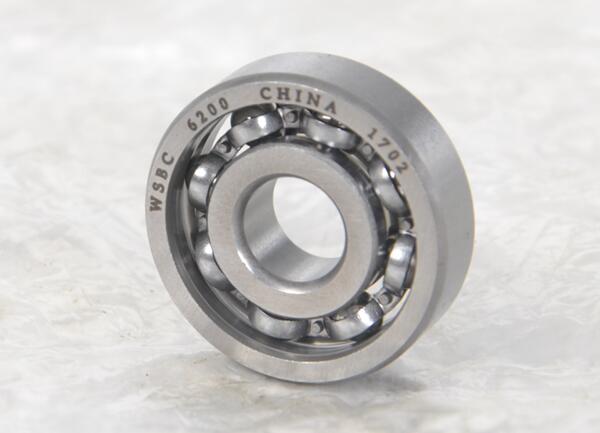 The Application of Deep Groove Ball Bearings:
In the modern industry, in the category of rolling bearings, deep groove ball bearings are the most representative type of bearing. It has a wide range of uses, suitable for high-speed corners, and even corners with extreme corners. It is fast, it is easy to reach the precision of production, and the range of models varies.
Strictly speaking, it can be customized, this type of deep groove ball bearing is not possible to have a single model, and the variety of models also makes the deep groove ball bearing popular in the process of use. The load carries also has a certain amount.
Deep groove ball bearings can be used in gearbox, instruments, motors, household appliances, internal combustion engines, transportation vehicles, agricultural machinery, construction machinery, construction machinery, roller-type roller skates, etc.